Full Range of Service integrated
in One-stop solution platform.
Our team of professional
elements can assure
your success in business!

Oceanic Management
Oceanic Management provides a huge variety of service to and corporates all over the World.
Thailand Headquarter – Phuket Office:
9/52 Moo 9, Chaofa (East) Rd, Chalong, Muang, Phuket 83100, Thailand.
Tel: +66 76 283445-6-8-9 Fax: +76 283447
info@oceanicmanagement.com

China Headquater – Guangzhou Office:
5th Floor, East Tower, Zhu Jiang Building, 360 Huan She East Road, Guangzhou, China
Tel: +86 13632221183
info@oceanicmanagement.com or colleen@rayken.net

China – Shanghai Office:
Suite 4001, Nanzheng Building, 580 West Nanjing Road, Shanghai, China
Tel: +86 21 52340208
info@oceanicmanagement.com or colleen@rayken.net
China – Beijing Office:
Room 601, 4th floor, Zhubang 2000 Plaza, N. 100 Ci Yun Si West BaLiZhuang, Beijing, China
Tel: +86 10 85869125
info@oceanicmanagement.com or colleen@rayken.net
About Us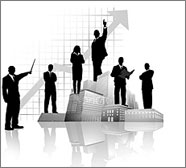 Oceanic Management was started back in 1977, when one of the co-founders was responsible for supervising engineering structures of major's infrastructures in the Middle East.
In 1996 Oceanic Management expanded to other fields, teamed up with professional entrepreneurs and opened its first branch in Guangzhou, one of the first Marketing and Communication in the newly open China market. In 2002 also branches in Beijing and Shanghai where opened.

In 2000, Oceanic Management moved to Thailand and since then has been involved in developing private residential properties, including apartments, condominium units and private villas on the island of Phuket, Thailand. Oceanic Managements philosophy is based upon the principle that the protection of property as an investment is best achieved through high quality property management services. We adopt a positive approach to management, which emphasizes the importance of communication, organization and control of both the quality and supervision of on-site staff.

Our Property Management Division is supported by professional and technical expertise throughout the company, which enables us to provide a comprehensive range of services
At Oceanic Management, all staff are required to observe the company's code of conduct which places emphasis on developing and securing long-term relationships with clients, suppliers and contractors; on providing efficient and courteous customer service to maintain customer satisfaction; and on putting our clients first by providing them with high-quality services at fees which are fair and reasonable.

Harwell PL, a specialized division of Oceanic Management, was established on the year 2009 and soon become a successful specialist Technical Recruitment Consultancy providing temporary and permanent staffing solutions to its clients World Wide

In the same year also ES Solutions was created, initially to fulfill an internal necessity of Oceanic Management corporate, than expanded to provide services for the fast-growing corporates web-world space.
Since the foundation of Oceanic Management the essential ingredient of overall philosophy has been to strive for excellence and become the primary providers of competitive, efficient and reliable resource solutions. The high regard in which we are held today bears testimony to the measure of success, we have been able to achieve.