Full Range of Service integrated
in One-stop solution platform.
Our team of professional
elements can assure
your success in business!

Oceanic Management
Oceanic Management provides a huge variety of service to and corporates all over the World.
Thailand Headquarter – Phuket Office:
9/52 Moo 9, Chaofa (East) Rd, Chalong, Muang, Phuket 83100, Thailand.
Tel: +66 76 283445-6-8-9 Fax: +76 283447
info@oceanicmanagement.com

China Headquater – Guangzhou Office:
5th Floor, East Tower, Zhu Jiang Building, 360 Huan She East Road, Guangzhou, China
Tel: +86 13632221183
info@oceanicmanagement.com or colleen@rayken.net

China – Shanghai Office:
Suite 4001, Nanzheng Building, 580 West Nanjing Road, Shanghai, China
Tel: +86 21 52340208
info@oceanicmanagement.com or colleen@rayken.net
China – Beijing Office:
Room 601, 4th floor, Zhubang 2000 Plaza, N. 100 Ci Yun Si West BaLiZhuang, Beijing, China
Tel: +86 10 85869125
info@oceanicmanagement.com or colleen@rayken.net
Our Philosophy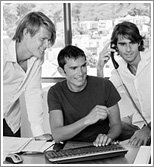 Oceanic Management is growing and our growth creates a path for yours. The success of our clients, our people and our company is built on custom insight and open collaboration, stripped of templates, pretense and hierarchy. And when we implement solutions together with our clients, they stand up to the test of real-world competition.
You don't have to fit into a mold at Oceanic Management. We have never bothered to create one. We do, however, seek certain qualities in those who join us. Drive. Curiosity. And the desire to chart your own course while helping clients and colleagues find theirs.

Within and beyond Oceanic Management, our people make a difference for their organizations—for the world—because of the leaders they became while here. How far will you grow?